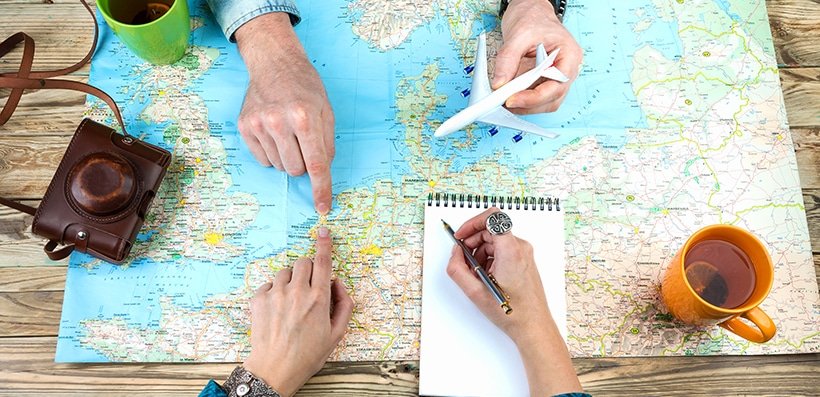 The project behind Mobiliteach – WBL Summer school 
Today, the competences and skills needed to implement Erasmus+ learning mobility project belong to few VET providers. There is a need to train more teachers and staff at all levels on the planning and management processes, so that they can bring this opportunity to their schools.
WBL Summer School is a 2 years Erasmus+ funded project focusing on international Work Based Learning in Europe. The project aims to create an innovative training module (the Mobiliteach Summer School) to increase the quality and the quantity of learning mobility in VET by allowing practitioners to share experiences and good practices.
The first edition of the Summer School will be held in Bologna (Italy) in June 2018 and the second one in Bordeaux (France) in July 2019. After having piloted the Summer School twice we dream about replicating it all around Europe to make it a yearly appointment for all actors involved in the VET learning mobility world.
The project has been conceived and is implemented by a network of experienced partners:
UNISER is a cooperative based in Italy that provides services for learning mobility since 1998. The core activity is the design and organisation of experiences abroad for schools and training centers wishing to integrate mobility in their curricula, offering internships in Europe both to their learners and staff. In this framework, Uniser coordinates the Mobiliteach project with the aim of sharing its own experience and network, supporting and reinforcing the community of VET teachers and mobility coordinators dedicated to learning mobility.
HETEL is an association of 23 VET schools located in the Basque Country. Since 1987 we have been working with enthusiasm, commitment, creativity and in cooperation – led by our common values – with the aim to promote and improve Vocational Training. Offering an international dimension in VET is part of our strategy to prepare VET graduates to work in a globalised world and we are partners in the Mobiliteach project to start with VET teachers first.
INSIGNARE is a non-profit association located at Ourèm, in the center of Portugal. We have several working areas – two VET secondary schools with around 600 students from 16 to 19 yo (EPO – Ourem Vocational School and EHF – Fátima's Hospitality Vocational School), one local employment centre (GIP) and one guidance and validation centre (CQ). All of our working areas provide international experience, namely under Erasmus+ (KA1, KA2 and Youth). As every year we send between 50 to 80 students for internships in Europe, we joined MobiliTeach in order to exchange best practices that could bring added value to our internationalisation process.
EFIL (European Federation for Intercultural Learning) was established in 1971 and it is the umbrella structure of AFS organisations in Europe, a network of exchange NGOs in over 50 countries worldwide. With the help of a large network of volunteers we organise short- and long-term intercultural and voluntary service stays abroad for over 12000 young people every year, mainly from general secondary schools. The exchanges involve deep cultural immersion (living in a host family, attending a local school, engagement in the local community activities) and the most common time frame of the programme is a full school year. EFIL, as the umbrella platform, organises training activities and engages in additional projects, leveraging its intercultural learning expertise. The MobiliTeach project is an opportunity to create synergies between our experience and that of the VET sector.
EUGES (EU Department of the Cologne Government Regional Office) belongs to the school supervisory board which is responsible for all 58 public vocational colleges in the region of Cologne, Germany. For these colleges, it provides a general service with respect to all questions of European activities and projects. Furthermore, it is at the same time an advisory centre for questions of school improvement and implementation of new conceptions into the vocational education with regard to a European perspective. The participation in Mobiliteach project is a great opportunity to exchange best practices, to meet new partners and to be prepared for European challenges.
LES COMPAGNONS DU DEVOIR ET DU TOUR DE FRANCE is a non-profit association which provides training in 29 trades (Construction, Interior fittings and finishes, Baking trades, Metal and industrial trades, Leather and upholstery, Rural trades). In addition to initial training for apprentices, we also provide higher level training for qualified tradespeople. This is based on a "journeyman" model where the trainees hone their skills, travelling from town to town, working in different companies during the day, while living in one of our 80 houses, providing accommodation in a community environment. Les Compagnons du Devoir has extensive experience in the overall organisation of mobility projects abroad and has obtained the Erasmus+ VET Charter in 2016. Since 2004, almost 16100 apprentices have benefited from a 3-week mobility project and as part of the "journeyman" curriculum, more than 6100 trainees spent a full year abroad since 2011. In this framework, the MobiliTeach project is an incredible opportunity to exchange good practices and support our trainers who will join their group of apprentices for short-term mobility.
SREDNJA POKLICNA IN TEHNIŠKA ŠOLA MURSKA SOBOTA (Secondary school for Vocational and Technical Education) was established more than 110 years ago, in 1901. Now it is visited by 743 students and there are 77 staff members, out of which 59 teachers. Students can sign in for 3- or 4-year programmes. We educate our students in the following major professions: carpenters, electricians, car mechanics, computer technicians, electro technicians, mechanics technicians, graphic designers. The Mobiliteach project is an opportunity to integrate mobility in our curricula and to provide powerful learning opportunity abroad to our students and staff.