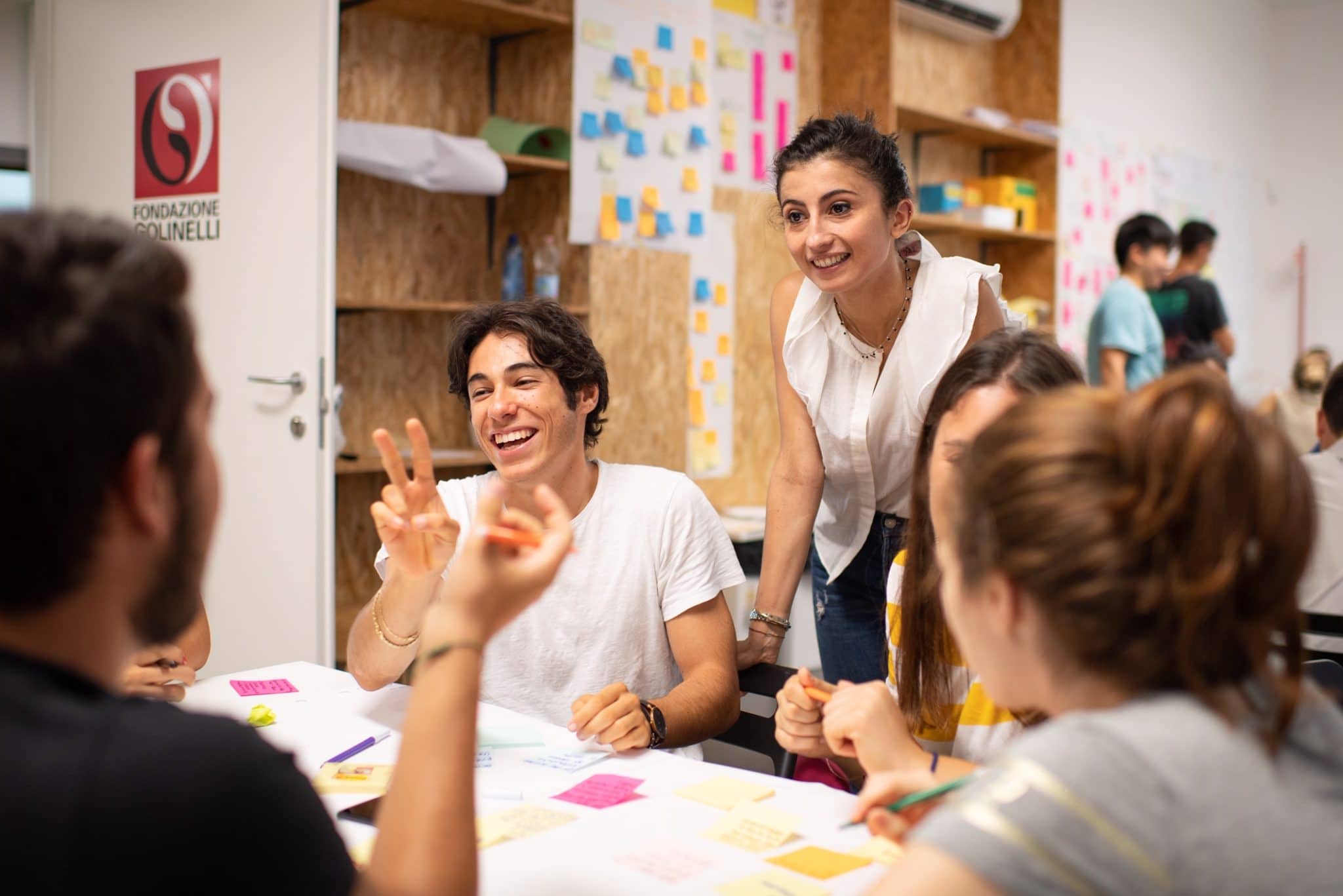 Design for Europe
Discover design thinking for education and how to make the most from Erasmus+
Welcome! We look for passionate teachers and school staff willing to experience a 4-day intensive training, organised in Bologna by Fondazione Golinelli and Uniser.
We will discover together the Design Thinking approach and how to make the most of it in education and learning mobility projects.
What is Design Thinking?
In short, Design Thinking is a creative innovation process developed at Stanford, used by different teachers and schools around the world to design human (student) – centred and project-based learning experiences.
International context, capacity building via peer learning , and expert trainers will be the main ingredients of the week. The objectives? To discover the Design Thinking approach for education and to exchange good practices and working tools among practitioners, to develop new partnerships and project ideas, and to get inspired for opening our schools to Europe. We look forward to seeing you in Bologna!
We look forward to seeing you in Bologna!