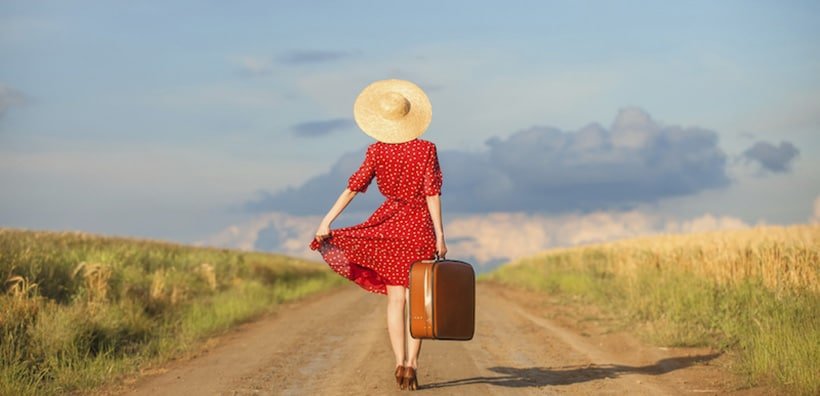 The trainers of Boost Cross Disciplinarity: STEM & Hospitality Contamination
This Summer School will be overseen by an international team of practitioners coming together with a common goal : to give a wider access to learning mobilities for WBL learners and improve the quality of these experiences.
Coming from organizations of all around Europe, our team is composed of diverse profiles and background, sharing their experiences will help to see different points of view and methods, facilitating the different working sessions.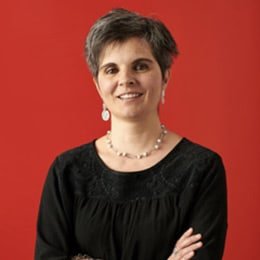 Giorgia Bellentani (Fondazione Golinelli)
I'm 42, optimistic, willing to explore newness, enthusiastic for networking and an hard worker. Graduated in Political Science, with a master in Project management, I take care of training programs and educational projects at Fondazione Golinelli since 2003. I'm now coordinator of Fondazione Golinelli Teacher's Training Unit. Since 2016 I also curate training activities on entrepreneurship and project/problem based learning. I am in charge of designing and developing training courses programs for teachers and future teachers of all kinds and school levels, to help them to innovate their daily practice.I take care of partner's relations (schools, research centres and units, institutions) for special projects and European projects. My attention is addressed to promote at school level the regular use of hands-on labs and inquiry based learning to teach STEM, to support inter and trans disciplinary approach, connecting sciences and humanities, science and society, to develop the use of new technology, ict and open cloud tools both to train computational thinking and to help soft skills learning, to push those habits that connect disciplinary teaching with life and soft skills learning (problem solving, critical thinking, entrepreneurship, creativity).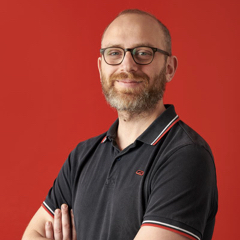 Alessandro Saracino (Fondazione Golinelli)
Plant biotechnologist, I collaborate with Fondazione Golinelli since 2006 as a popularizer, laboratory tutor and educational technology expert. Creator and developer of numerous laboratories and educational experiences about biology, chemical genetics, coding, physics, robotics, I am really passionate about new technologies, art and alternative teaching and learning methods.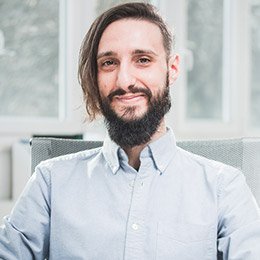 Luca Lombardi (Uniser)
I've started working in international affairs while I was studying for my master degree in social economics. After a short time in the field I became particularly interested in European projects because of their impact on the life of individuals and institutions. After my bachelor degree in international relations I took a year off to discover Europe and myself. During that time I participated in the first edition of Moving Generation, a training programme developed by Uniser, which deeply affected my future career choices. For me mobility is about learning who you are, pushing yourself beyond your limits and always wanting more. I work everyday to make sure that all young people could benefit from the same learning mobility experiences that I had.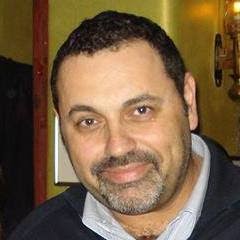 Dimitris (DIEK Aigaleo)
After 8 years in the IT industry and 8 years as a Computer Science teacher in VET Schools and 8 years as a Director of VET Schools I am a true believer in European mobility and its lifelong benefits! Having study at Cardiff University, UK, a BSc in Computer Science & an MSc in Systems Engineering i worked before proceeding with an MBA from Athens University of Business & Economics. Once an adult education VET teacher i did an MEd in Adult Education from Greek Open University and now i am a Phd Candidate. So many years of education and work experience as a teacher and as a Director gives me great pleasure in working with European projects and performing mobility for my students! I organise many Mobility programs through Erasmus+ and look forward to do many more …

Sérgio (INSIGNARE)
An Erasmus + globetrotter, due to its job at INSIGNARE, he has been providing mobility experiences to hundreds of learners, mainly students, for several years now. As he invests significative amounts of time in students outgoing projects, namely KA 1, and assists one colleague in incoming learners to our region, he has been developing specific skills dealing with bureaucracy.
A strong enthusiast of European Free Movement of People and European Citizenship, he is also very keen on taking part in international projects.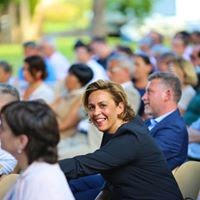 Florence Delseny Sobra (ALFMED)

Florence Delseny Sobra, general manager of ALFMED. She founded ALFMED in 2005, an accredited Training center specialized in languages.
She is the referent for the quality and budget control, is in charge of partners coordination and general project management. She has a Master II in Economics, speaks English and German, past experience as a Training consultant for SME & Large Companies.
She works mainly on KA2 but also on KA1 (implementation phase and coordination of consortium).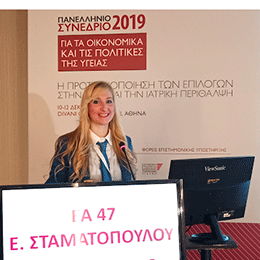 Eleni Stamatopoulou

Eleni Stamatopoulou is a Nurse and she haw graduated (MSc) from the European University of Cyprus and in cooperation University of West Attica in Management of Health and Social Welfare Unit and graduated (MSc) from the University graduate of the National School of Public Health, a Public Health Officer, and a graduate of the Nursing Department University of West Attica, with years of experience in Intensive Care Unit (ICU). She has trained student nurses, doing their practical training at the Technological Educational Institute of Athens at a Health Center. She has also participated in the design and implementation of school activities in the Regional Education and Training Special Schools with the aim of upgrading school life. The programs inform students and teachers about health education (first aid, oral health and hand hygiene). She is presently working as a Nurse (RN) at the General Hospital of Attica, KAT and as a trainer of the DIEK Aigaleo where she is responsible for the practical training of Medical Instrument Technicians. She is actively with mobility of students due to practical training and she wants to get involved with Erasmus mobilities.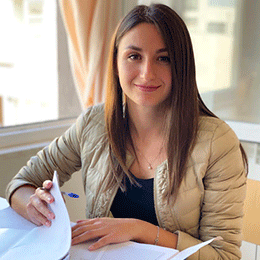 Gladiola Visha (English teacher)

Gladiola is a 25 years old girl from Albania loaded with positive vibes, a strong will and the passion to make change happen to youth perspectives in her country. She has completed her Bachelor studies in British and American Studies followed by a MSc in Teaching English to high school students from the University of Tirana in Albania. She is currently employed in a VET high school as she considers vocational education to be an important step to achieve community development through making use of youth's various talents and potential. Gladiola loves her job because she considers working with teenagers as a very good way to always feel energetic and to be open for new and brilliant ideas. She has been an active part of Civil Society throughout her entire young life, as a volunteer and youth work promoter. Volunteering in an international organization called World Vision Albania & Kosovo, she has been raised with a mindset of community engagement through informal learning. Since barely 13 years old, she joined a youth group with a strong motivation to bring change and a mentality of youth activism to the small town of Lezha. She felt pride and persistence growing after each small success and setback, coming to realize that it is her destiny to continue in the path of influencing youth to make better choices and be active and contributors in a challenging society. After dedicating her adolescence to volunteering work through her group, she focused on her master studies outside of her town, only to return with a stronger willingness to restart, now as a successful and achieved adult, ready to convince young people that informal learning is a spiritually and personally rich and satisfying experience that can change them and the people around them.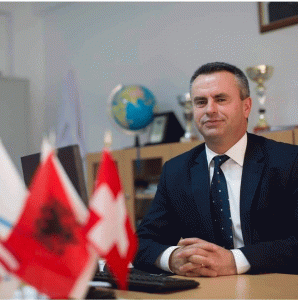 Bardh Dedgjonaj (director of "Kolin Gjoka" VET school)
Bardh is 48 years old, really energetic, collaborative, open to changes and he works for achievement. Bardh is a supporter of the youth and an experienced manager. Bardh has been graduated in Tourism Management and he has a Master degree on Tourism and a Master degree on teaching. Starting from 2007 he had been trained from GIZ Germany, KulturKontakt Austria, Caritas Italia, S4J that is a Swiss project, and many other trainings on teaching and management. In 2006 he started teaching Tourism subjects at "Kolin Gjoka" school. From 2011-2015 he became director of education, culture and sports and, tourism in the Municipality of Lezha. In 2015 and until now he has been working as the director of "Kolin Gjoka" VET school. Bardh is really committed in the job that he does, he is supportive to his staff and students, and also very collaborative and open to every partner that the school has got. Working with the youth is beautiful and exciting but also challenging. He can't stop promoting vocational school as an engine of economic development and the welfare development for his citizens. He had been applying for different EU projects so that he can develop the quality of the school by making his staff as qualified as possible, and also by making the school infrastructure better. Special attention he paid also to different national and international competitions for his students.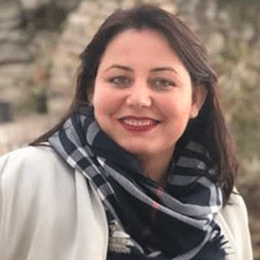 Vjollca Dodaj
Vjollca Dodaj, English teacher (Vocational School"Kolin Gjoka"Lezhe,Albania).I am 34.I am willing to learn new things and exchange experiences in the field of teaching.I was graduated in 2007 in a Foreign Language University at English Branch with a Master Degree titled:Teacher and Specialist of English Language.I have been teaching English at this vocational school for 12 years.During my teaching career I have attended many national seminars and conferences on English Teaching.I am a very hard working teacher and I am very fond of my job!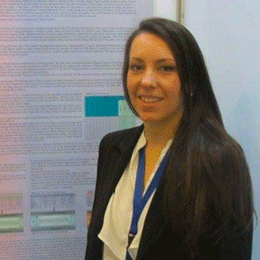 Marina J. Pouliou
Marina J. Pouliou is a Food Technologist (be graduated from Department of Food Technology, Faculty of Food Technology and Nutrition, Technological Educational Institution of Athens) and holds an MSc in Quality Management from the University of West of Scotland. She has several years of work experience as quality inspector and business consultant at food companies and she worked at the Ministry of Rural Development and Food in the inspections sector of food products. The last twelve years she is a tutor in New York College and educator in Private and Public Institutions of Organisation for Vocational Education and Training (VET). She has also participated in the design and implementation for the training of other educators at "mathiteia" program (practical training of VET students). She is a member of the Hellenic Association of Food Technologists (EL.A.F.T.). Mrs Pouliou as a Food Technology VET teacher and participating in three Erasmus+ programs, she gives her great pleasure in working with European projects and mobility for students.