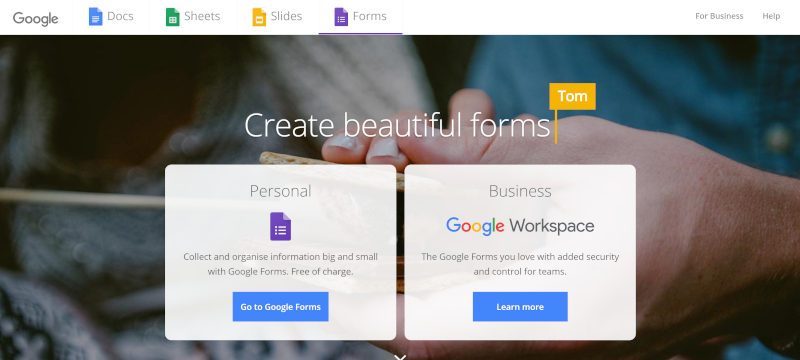 Google Forms
Google Forms is an online tool for creating questionnaires which can be used to collect data needed for: organising activities, manage registrations, take polls, collect email addresses for a newsletter, create quiz, and much more. It is possible to choose among diffent kinds of question, such as multiple choices, tickbox, open ended questions etc. You can also ask people to send you files through the forms, which are archived on Google Drive. It is collaborative, which means that different people can work together to produce a form.
Examples of application:
Google forms can be used at schools in many ways: to create tests for students; to collect information from students or parents; to ask opinions about the activities they would like to do, etc.
Area: content creation
Interaction: NO
Language: multiple languages
Available for free: YES
Suggested for working with: entire class, groups of students, individual students
Related Tools:

Google Drive

, Google Classroom