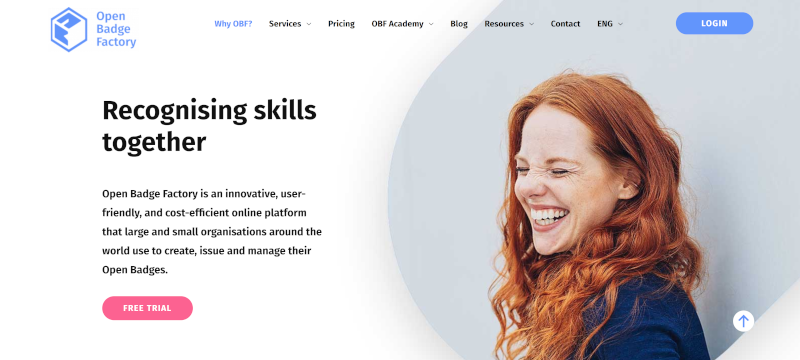 Open Badge Factory
Open Badges is an open standard developed by the Mozilla Foundation to recognise, validate and demonstrate learning that happens everywhere. Open Badges are digital credentials, created and issued by organisations such as schools, vocational organisations, companies and employers for their students, members, staff, clients or partners. Open Badge Factory is certified by IMS Global and follows the 2.0 version of the standard.
Video Presentation: https://www.youtube.com/watch?v=5sxjB_JOBf8&feature=emb_logo
Examples of application:
Open Badge Factory can be used to create "Badge Systems", which are learning paths structured on several levels. For example, badges can be prepared and issued when the learning objectives for one or more training modules are achieved by students.
This tool becomes even more effective if there is a sort of reward for collecting a series of badges. Badges also make teaching particularly flexible, especially for asynchronous activities, because it leaves the student the freedom to choose in which order to take the learning modules/experience associated to the badges.