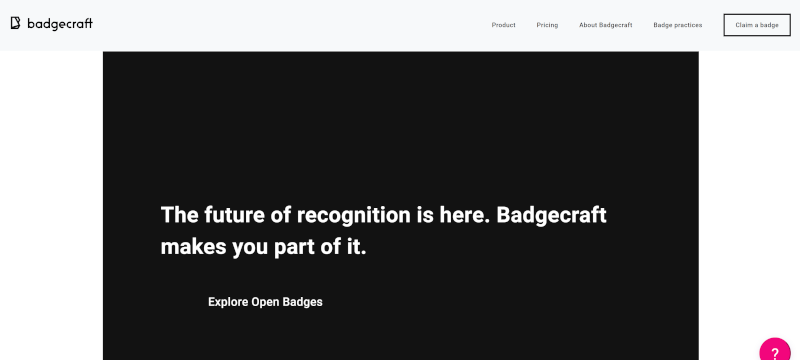 Badgecraft
Badgecraft is a platform that allows you to enrich training paths or teaching modules with the use of Open Badges. Open badges are virtual "badges" inspired by those used by the Boy Scouts, which serve to certify and visually represent the skills acquired by an individual. The use of badges stimulates student participation through the so-called Gamification process, meaning the introduction of gaming elements into teaching. With the use of Badges, students can feel more motivated to complete their tasks for various reasons: 1) to collect all the badges related to a topic; 2) to acquire badges that allow access to further levels/learning experiences; 3) to certify their competence on social media and CVs.
To learn more about the Open Badge ecosystem, the following free E-Learning course is available:
https://canvas.instructure.com/enroll/3NCDNF?fbclid=IwAR1OTCEj4qREJNMGhpsiTmEabdwpa90YxEM8zZNm16yfopG6aDZqOVIDKVA
Examples of application:
Badgecreaft can be used to create "Badge Systems", which are learning paths structured on several levels. For example, badges can be prepared and issued when the learning objectives for one or more training modules are achieved by students.
This tool becomes even more effective if there is a sort of reward for collecting a series of badges. Badges also make teaching particularly flexible, especially for asynchronous activities, because it leaves the student the freedom to choose in which order to take the learning modules/experience associated to the badges.
At this link you can have a look at the badge systems created in the framework of the European Badge Alliance project: https://ebawebsite.net/badge-systems/