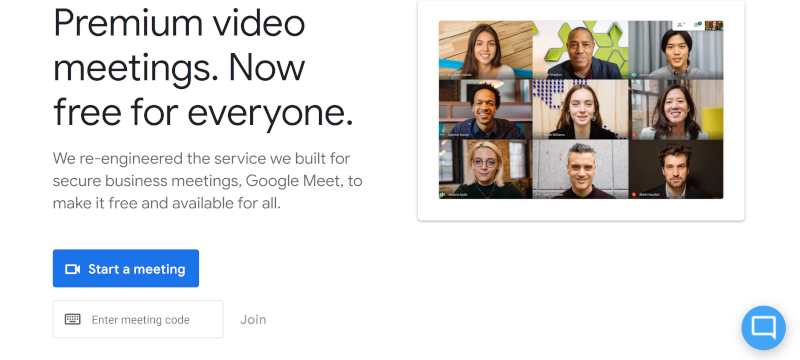 Google Meet
Google Meet is a video-communication service developed by Google and free for use and used to have online meetings.Contrary to other online video communication services such as Zoom or Gotowebinar, it does not require to install any software on a computer because it is completely browser based.
Google Meet offers the possbility to: create breakout rooms to divide participants and work in groups, have polls; have quations and answer moments and use Jamboard to brainstorm and take notes during an call.
Examples of application:
Google Meet is used to have online classes. Students can log in a video class using the link provided by the teacher/host. The feature provided by Google Meet of splitting participants in time-bound breakeout rooms makes easier to have working groups of learners.
Area: online collaboration
Interaction: YES
Type of Interaction: synchronous
Language: multiple languages
Available for free: YES
Suggested for working with: entire class, groups of students
Related Tools:
Zoom, Microsoft Teams,

Gotowebinar