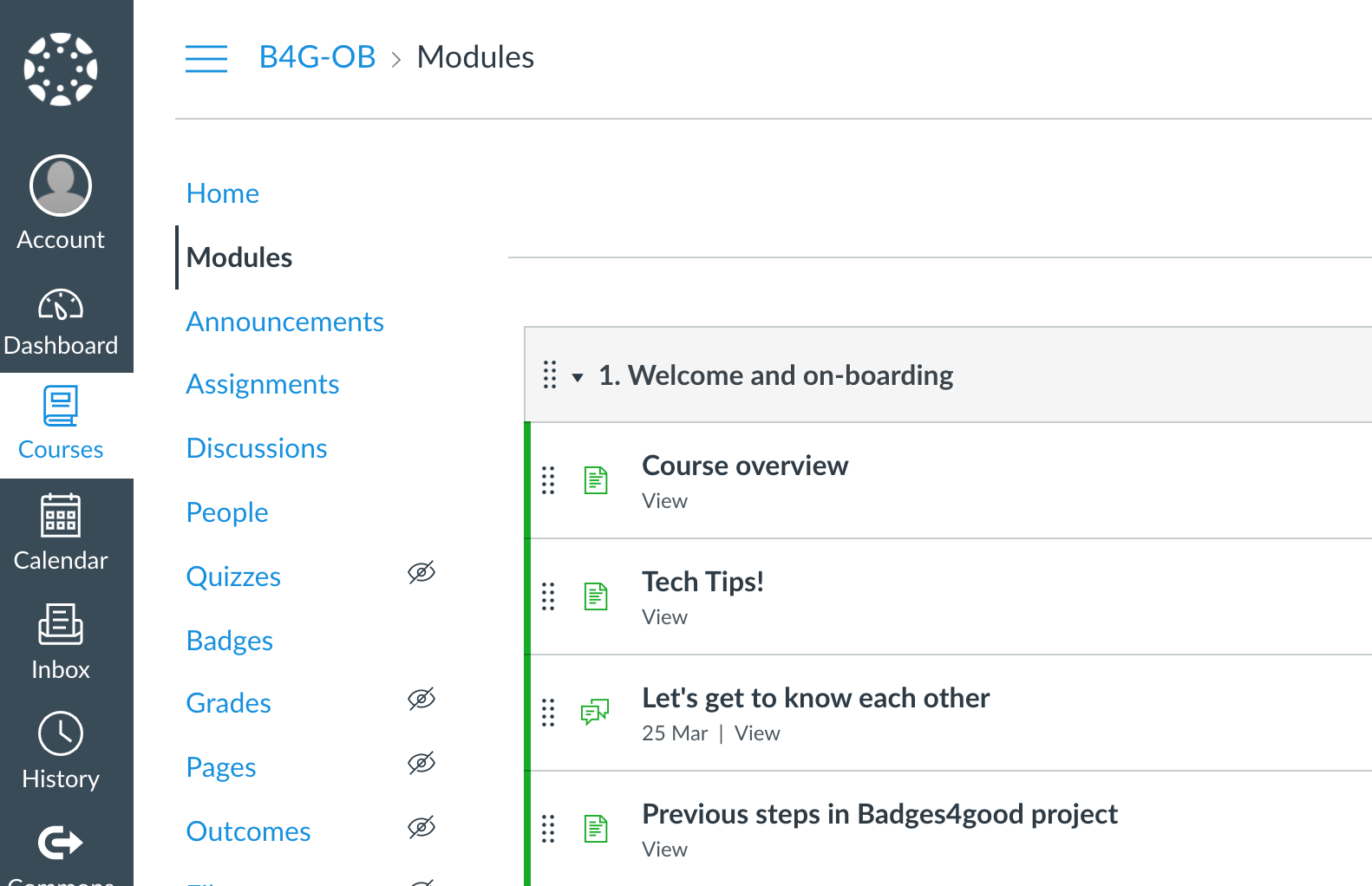 E-Learning: recognition with Open Badges
Recognition with Open Badges is a self-paced course published on Canvas e-learning platform. It can be attended individually at any time, as there are not facilitators. The course is addressed to organisations interested in implementing badges in their training systems as a tool for assessment and recognition of learning results. The course is free of charge, it only requires an enrollment. Through its 6 modules, the attendees will learn what are Open Badges; how they are used, including best practices, successful cases, organisation and networks using and promoting Open Badges; how to design and create a single badge and a badge system; how to obtain endorsement of a badge system and much more concerning Digital Open Badges. The modules are composed by several sections each, containing videos, photos, presentations, pdf and word documents, links to articles and to other websites or platform connected to the world of Open Badges. The course itself will issue a digital open badge for each module completed by the attendees. This E-Learning is the result of the Erasmus KA2 project "Badge4Good".
Examples of application:
The course can be attended by:
Teachers that want to implement badges in their class, for recognition of learning results concerning specific modules of their courses;
Companies HR responsibles in order to assess and recognise internal staff training;
Organisations issuing badges to volunteers on the basis of learning by doing principle.
Area: Gamification
Interaction: No
Type of Interaction: Not Interactive
Language: English with possibility of transating in different language
Available for free: Yes
Suggested for working with: Teachers and practitioners interested in implementing open badge systems
Related Tools: Badge Wallet, Open Badge Factory, Open Badge Passport, Badge Design