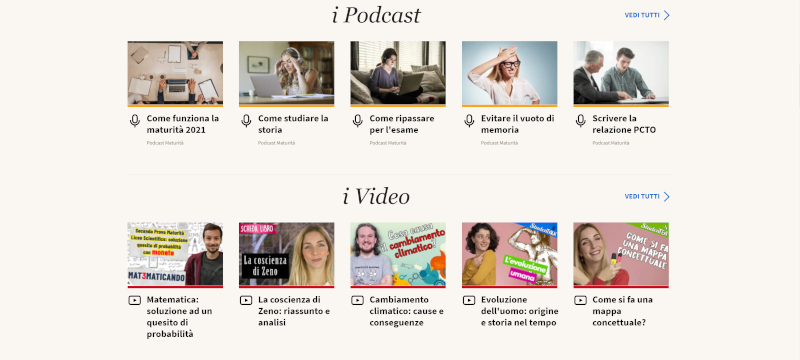 Studenti.it
Studenti.it is a website that provides a wide range of video lessons for a total of 31 school subjects. The video lessons are designed for secondary school students and university students. There are articles and information on final exams, post-diploma orientation as well as advice for students on how to organise their study time ("study help" section).
Studenti.it is available only in Italian.
Examples of application:
The site can be consulted by students on their own, in order to learn about and deepen the topics of their interest. The site is not interactive and does not include exercises or tests. It can also be useful for teachers to prepare the content of their lessons.
Area: educational resources
Interaction: NO
Language: IT
Available for free: YES