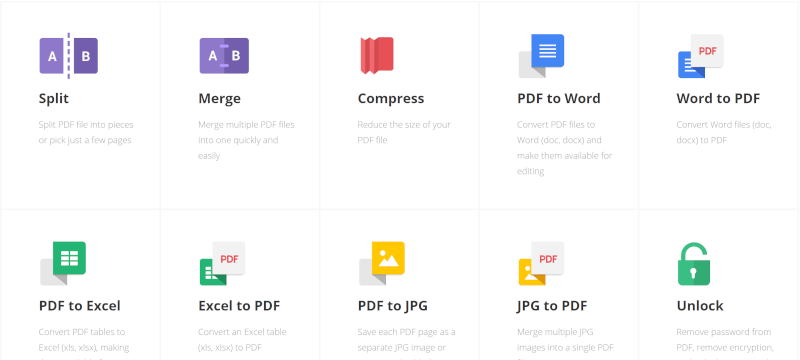 PDF.IO
This is a utility website manage PDF files. Through this service you can split, merge and compress PDFs or convert them into editable formats such as Word, Excel and Jpg and much more.
Examples of application:
This website can be used to create PDF material to be handed out to students.
Area: content creation
Interaction: NO
Language: EN