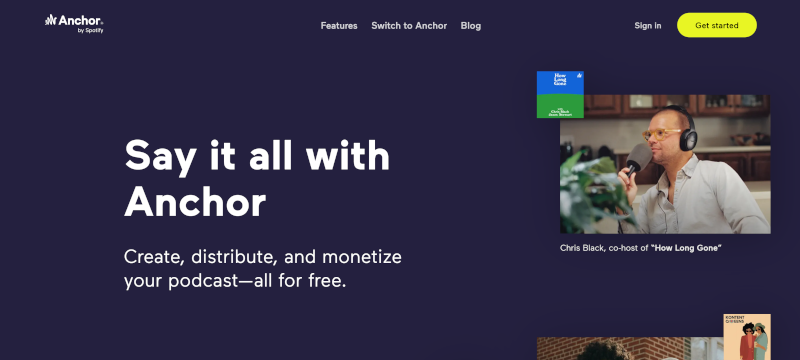 Anchor
Anchor is a website that is used to create podcasts which are distributed to all the major listening apps such as: Spotify; Google Podcast; Apple Podcast etc. The platform structure makes very easy to create a podcast, users can record from their computers, edit the audio recording, add background music and sound effects. Anchor has integrated tools to analyse the performance of the podcasts, such as number and profile of listeners.
All the podcast episodes are stored on anchor and uploaded automatocally on the listening apps described above.
Examples of application:
Podcast can be used by teachers to create audiolessons, which can be a valuable help for those student that need to listen the lesson a second time to understand it properly.
On the other hand, podcasts can be created by students to animate the school, spread news among their colleagues.
Area: content creation
Interaction: YES
Type of Interaction: asynchronous
Language: EN
Available for free: YES
Suggested for working with: entire class, groups of students, individual students
Related Tools:
Streamyard